The Office of the Dean of Students and Career Services played host to Junior Achievement Kenya and their collaborators Corporate Moves Africa at the University of Nairobi's Skill Center, Education Building Room ED 213 where the Work Readiness Program for the Google Scholarship Course  participants was held. The training which was set for the 19th of July 2022, begun at 11 am to 3pm attracting an audience of 36 students from the University of Nairobi among many other Universities.
The training is part of the University's mission, through the Office of Career Services to adequately armor students of the University of Nairobi with the necessary skills required for the workforce. A quality that helps them stand out in the job market and as a result expose them to a wider array of opportunities. The training session was hosted by Mr .Anthony Kariuki, a careers consultant from Corporate Moves Africa, boasting over 30 years of experience working in various major organizations in executive, management and leadership capacities. Mr.Kariuki took the students through an engaging session on various topics encompassing CV writing and job application such as the purpose of CV writing, the content of a CV, how to package your CV, how to approach a job application and understanding the difference between online and offline applications.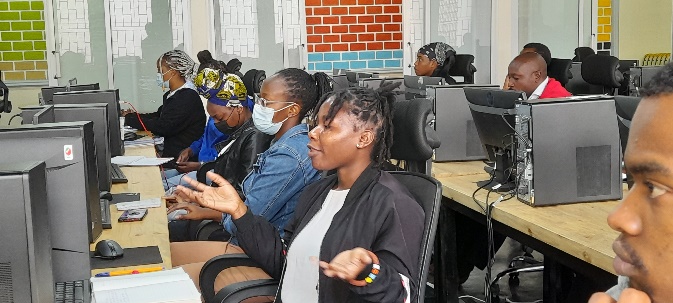 The training is promised to be just one of the many aimed at helping the students utilize their certificates awarded from the Google Scholarships efficiently. Mr. Kariuki delights at the success of the day owing it greatly to the interactive nature of the students and hopes to be part of any future sessions. Ondino Okello, a student of the University of Nairobi from the Faculty of Arts(Political Science and Philosophy), had nothing but praise for the session citing the many new things learnt from the session.
"I found the session very helpful, especially because I learnt about the new trends in the corporate world such as the importance of customizing your CV for every job application to match the job description. It was a truly helpful session." Ondino Okello, Student from the University of Nairobi.
By Mary Oloo