40 students representing the Kenya Model United Nations (KMUN) UON -Parklands Chapter, participated in the Intervarsity KMUN Warm up Challenge at ZTECH University on Saturday 26 June 2022. The KMUN Warm-up Challenge is an annual affair during which various Universities participate for trivia/debate sessions progressing in various stages.
Among the 3 teams representing the KMUN-UON chapter from Faculty of Law, 2 managed to get to the semi-finals stage and then proceeded to compete against each other in the finals. Team Mavericks consisting of Evan Ochieng, Mercy Kamau, Mark Kiarie and Javan Silas Owiti were crowned as winners of the challenge whereas team Sherlock Holmes consisting of Kalume Harrison, Salma Nechesa AbdulAziz, Owen Mbuthia and Linda Omondi were runners up.
KMUN-UON Chapter (Faculty of Law) was awarded a trophy for emerging as the best varisty MUN chapter in the warm up challenge and lauded for producing the best teams during the challenge.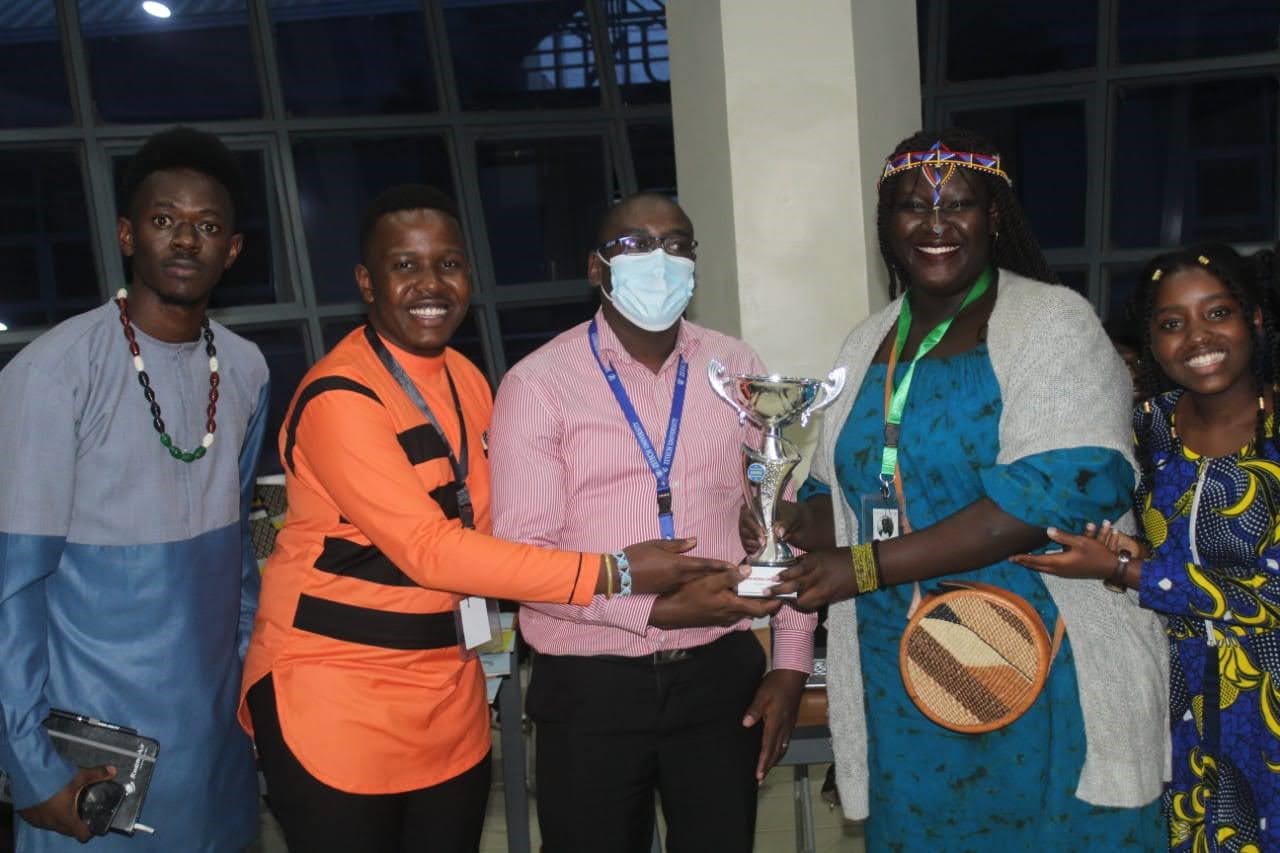 From left:(Fidel Appolo (Programs Director),Samuel Mue (Secretary General KMUN),Zetech University Administrative representative, Noble Wandera (Undersecretary General  UON Parklands)Eva Njuguna (Deputy President of the General Assembly)