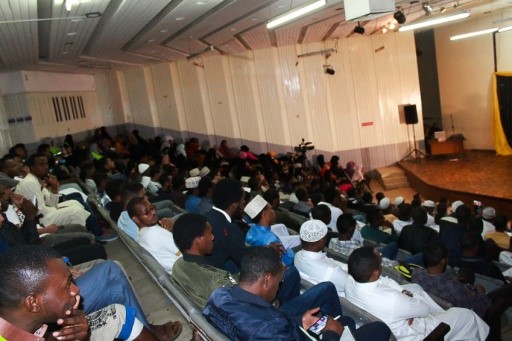 Assalaamu 'alaykum wa Rahmatullahi wa Barakatuh (May the peace, mercy and blessings of Allah be unto you)
Dear First Year Muslim Student,
Welcome to the world-class University committed to scholarly excellence, The University of Nairobi.
Many congratulations from The Muslim Students Association of The University of Nairobi (MSAUN) for making it to the University, a big step in the course of seeking knowledge.
MSAUN is a non-political students association aimed MAINLY at creating an Islamic based environment while in campus and also nurture the necessary values and promote coexistence of Muslims and other students' at the University whilst upholding the fundamental teachings of the Islam.
MSAUN has many activities among them are:
One-Day Da'wah conference

Islamic Awareness week

Annual Medical camps in various county within our country

Orphanage visits

Blood Donation drive

Ramadhan Iftaar Programme

Annual Sports Day
To become a member and be part and parcel of MSAUN click on this link: Google Form
The University's Muslim Chaplain, Sheikh Mohamed Abdalla Swaleh, would be more than pleased to help and offer an environment that stays in touch during this pandemic period and throughout your University stay: